A new innovation 'Scan to Order' from India's homegrown financial technology platform Paytm is going to provide a safe, contactless food ordering & dining experience to millions of Indians who are planning to explore the savor once again. Ranging from the multi star-rated hotel, gourmet restaurant, cafe, or neighborhood eatery, take away establishments this system ensures social distancing norms and promote safe dining. Having the Paytm 'Scan to Order' contactless QR code-based solution at eateries can entitle restaurant owners to regain the trust of customers and encourage enjoying the foods.
Paytm Enables Contactless Delivery of Food
Paytm has teamed up with leading F&B outlets and quick-service restaurant chains to enable its 'Scan to Order', as a unique contactless QR code-based solution across the country. The Fin-tech company has onboarded popular brands including Costa Coffee, Mad Over Donuts (MOD), Keventers, Belgian Waffles, and Barista among several other brands to provide a safe and contactless dining experience to their customers. Recently, Paytm also enabled contactless food ordering for some of the top brands in the sector including Azure Hospitality and Lite Bite Foods that manage multiple restaurant chains across India. With the government introducing Unlock 2.0 to slowly bring back normalcy in life and movement across the country.
Time to Enjoy a Safe Dining
The whole experience, beginning from browsing through the menu, placing an order to dining-in/take-away, and making the payment has now become hygienic and safe like never before. The customer simply needs to walk in the restaurant and scan the QR code from the Paytm app to browse the menu. What needs to be done next is to place the order and make the payment using his phone, thereby effectively avoiding the need to touch menu cards and other manual or physical contact. To make it more convenient, Paytm Scan to Order supports each of the payment methods that include Paytm Wallet, Paytm UPI, net-banking, and cards and offers live order updates on the Paytm app.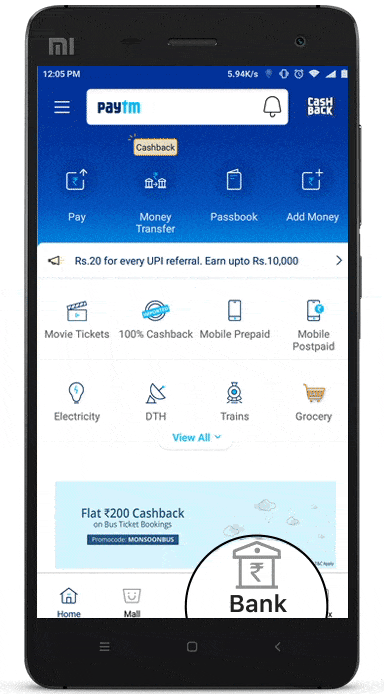 HERE IS THE STEP-BY-STEP GUIDE ON HOW TO USE THE SCAN TO ORDER SERVICE
Scan the QR Code of the restaurant using the Paytm app and check the menu.
Add your favorite food to your cart by selecting the 'Add' icon
Next, select 'Go to cart' option at the bottom. Apply promo code, if applicable
To complete the transaction, tap on the 'Proceed to Payment' option.
It's done. Your order is placed and you will be notified once the food is prepared. Paytm is offering 'Scan to Order' QR Code as a white label product to restaurants and food establishments so that they can use their logo, brand color on the QR card, and it can be merged into their own brand pamphlets. The company is all set to launch Paytm 'Scan to Order' at one lakh plus outlets in the first phase of the rollout.
Valuable Words from Mr. Nikhil Saigal
Nikhil Saigal, Vice President Paytm said, "We welcome the new MHA guidelines to open malls, restaurants in non-contaminated zones. We strongly believe that our contactless food ordering solution would not only help the industry to roll back but also save lives as the core idea of this innovative product is a motivation based on maintaining social distancing and dining out the smarter safer way. Over the next few days, we will appeal all state governments to make contactless food ordering at all commercial establishments across the country."